A while back, I won an ebay auction for a load of "broken" Privateer Press miniatures. I don't know much about their stuff, but I was able to build this guy out of one of the models.
This week, I had a go at one of the others. It is, apparently, the body, legs and cloak of a "warpborn alpha", which seems to be a sort of werewolf: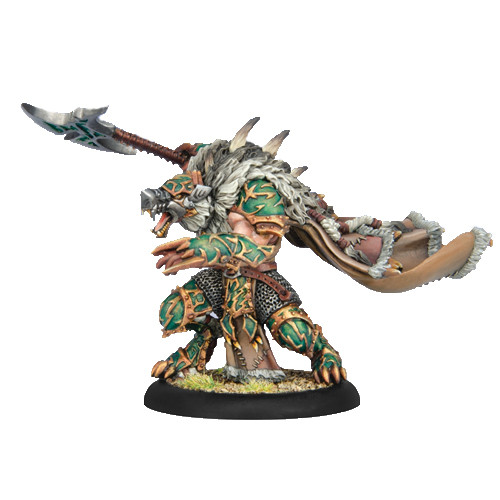 Not painted by me.
I added a pair of arms from a Vampire Counts Crypt Horror (the big ghoul things) and a head from a Lizardmen pteradon. The base was one of those nice Mantic dungeon ones but, because it looked a bit empty, I gave the creature an altar taken from a Warhammer Chaos Warshrine.
It looked a lot like a demon of Tzeentch, so I suppose it's one of Tzeentch's sorcerers. In order to reflect that, I painted the model a lot of bright colours, along with some blending to suggest one aspect turning into another.
Nice to paint something bright for once!
I even attempted a bit of blending on his cloak, which remains much harder than it looks.
After all that excitement, I might go back to something more normal!